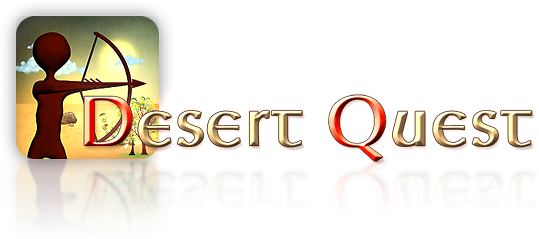 Introducing our latest, and most sophisticated, game to date - Desert Quest.
It all begins when one bright, sunny day, your princess, the love of your life, is suddenly kidnapped by evil spirits and is hidden somewhere in one of your dreams. You fall asleep determined to find and save her, and when you open your eyes, you find yourself in a magic, unknown, and a little strange world full of spirits and animals.
You don't know what to do or where to go, but helpfully, you find a whole arsenal of weapons, spells, and other magic items at your disposal to aid you along the way. And while you still don't know what this new, strange world holds for you, you're determined to find a way and save your princess. But will you? And will everything really be as it appears? Download Desert Quest now and find out for yourself.
FEATURES
An enchanting, carefully animated 3D world to explore.
Unique visual style you won't find in any other game, painstakingly crafted and animated.
16 huge levels to explore as you look to save your princess.
4 different weather types, each with its own unique effects.
Fight your way through 30 different kinds of creatures, including 8 mighty bosses.
Upgrade your arsenal with 15 different weapons and 20 types of various equipment items to gain upper hand in battles.
Discover, achieve and use 20 spells to get to your loved one.
Play mini-puzzle games while exploring the levels.
Full Retina Display support for iPhone 4.
Three difficulty levels.
Local and global high scores.
Subtle, atmospheric music and awesome sound effects.
Tweet
Buttons and Controls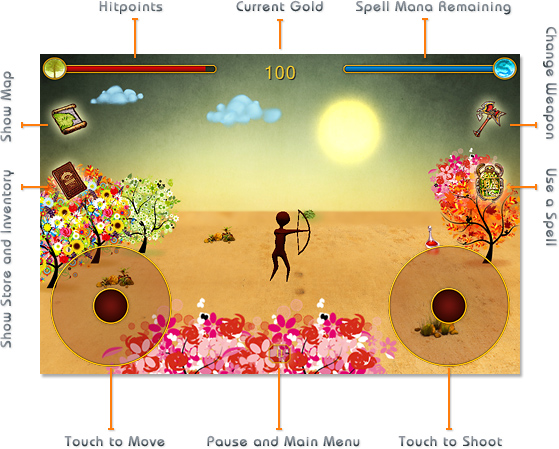 Screenshots